I believe I was put here to light the way for smart, conscious, gifted women to find and access their personal greatness.  My intention is to have us all realize our full potential and contribute our gifts at the highest level to help the world become a better place.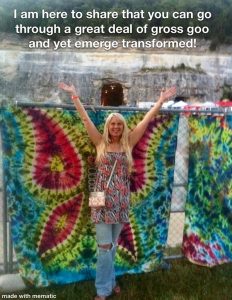 Do you feel a yearning to do something more with your life?  Do you know your most powerful self?  Can you look at yourself in the mirror and say "I love you?"   Have you had life challenges that dashed you against the rocks?  Do you feel shut down by them or ready to embrace the gifts those circumstances gave you?
Through my own tumultuous life journey I've come to deeply value cultivating self-awareness and self-love, thereby empowering myself to access my center where the power lies to propel me to my greatest self.
Imagine living a life with autoimmune diseases, a kidney transplant, a devastating divorce, another kidney transplant, and the loss of a dream career.
Except - I didn't have to imagine it. I lived it.
As human beings, we typically resort to kicking and screaming when we feel victimized and think the world is out to get us.  If you're human, things WILL fall apart.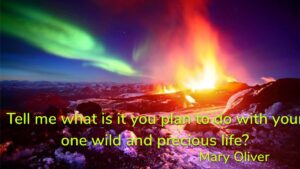 Believe me - I did plenty of kicking and screaming but it sure is a waste of time when you have superpowers to unleash!
And so I embraced each of those experiences I would have never chosen.  I learned how to anchor myself to my center for whenever I found myself thinking or reacting negatively.  And I started noticing how amazingly and unexpectedly I'd experience Illumination around who I became as a result of each life challenge.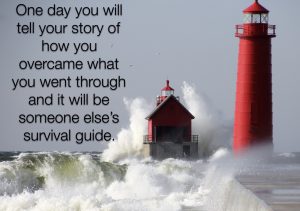 That anchor turned into a lighthouse, a symbol for me of illumination, centeredness, stability and clarity…my power center.
Journey with me through these pages, my story, and the transformation that helped me emerge as a self-aware, vibrant, and self-loving, authentic, light-giving, human being.
My gift to you is to lovingly illuminate your yearnings, your old stories and your barriers through gaining self-awareness and learning how to anchor yourself to your center, embracing your life challenges, and ultimately emerging, self-actualized, empowered, and ready to realize your destiny.
"Sometimes when you're in a dark place you think you've been buried, but you've actually been planted." - Christine Caine
What People are Saying ...
"I can't thank you enough for taking the time to meet with me. It truly means a lot to me. After our meeting, the first thing I told my dad was that you are on my list of the greatest people I have ever met."
Kate, daughter of former Mayor
"I am not a person to run to the self-help section of the book store, but Kasey Bergh is beyond 'glass half-full' in her approach to life.  Her persistent belief that approaching EVERY experience with gratitude is the key to a good life is borne out in her inspirational story.  She is an open book worth spending time with." 
Katherine Smith - Executive Director, Boston College Center for Corporate Citizenship
"I have known Kasey for many years and have watched her navigate many challenging life experiences. Through them all, she has shared her learnings with others so they can benefit and be inspired by her journey. I watched her share her story of overcoming medical interventions with others who had similar experiences-they were uplifted by Kasey's joy and passion shown through her personal storytelling. People gravitate to Kasey and when you hear her, you will too."
- Betsy Cohen, Executive Director, Mosaic Project