"The wrong number text that turned into love and a one in a billion kidney transplant."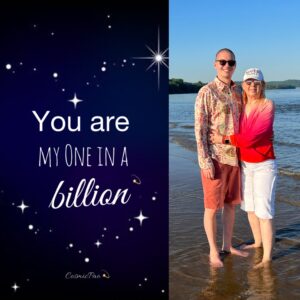 My painful divorce in 2006 led me down a path of self discovery and six years later I was loving my life as a 52 year old single woman, with an amazing career, living in an awesome apartment with friends all over the world.
As fate would have it, on June 29th, 2012 my life changed forever when I sent a text…to a wrong number that led to a connection, a coffee, a date, a marriage, a life-saving kidney.  I used to laugh and tell Henry, I was fine before I met him, but I've also thanked him dozens of times for answering my text.
The chances of this happening are one in a billion!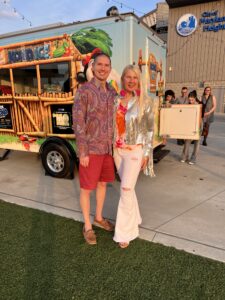 Through a fairy tale second chance at love, an age-gap relationship, and the clash of two personality types, the fairy tale turned into a challenging relationship for the ages.
Visit the blog for our stories on how we have worked on love, anger, determination, pain, awareness, frustration, faith, and misunderstandings as we have grown independently and together.
Self-awareness and relationship growth is not for the faint of heart!
Connect with Kasey
Send an email to kasey@kaseybergh.com.