At 60 I'm tall, blonde and have a great sense of style. It can be super off-putting to people. How can I help women who are experiencing personal challenges achieve self-awareness and self-love when it looks like I've got it ALL together?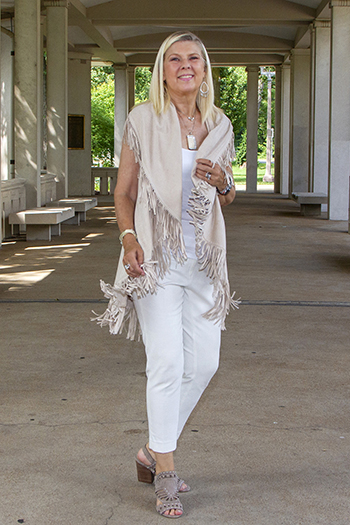 If you could sit down and have coffee with me, you'd find out pretty quickly that I'm genuinely warm, open and filled with love AND that I have a tumultuous past which is what created the woman you see before you today.
That's what I'll strive to do on this page and throughout this site!
I'm inviting you to "Koffee with Kasey"
Let's sit down…we're at a local coffee shop. Can you smell the brew? Which mug did you get? Can you hear the clink of forks hitting plates? Hear the chatter?
Now let me tell you about me. Let's start with what you see..
That tall part. I was tall when I was 5. Taller than all or most the kids in my class, which continued through the end of high school. As much as I'm happy with it now, I hated that! I felt so awkward and different, and you know when you're a kid, all you want to do is fit in!!
That sense of style…that perfected exterior…when I was about 14 and paralyzed with shyness, in my head I figured if I could look perfect, there'd never be anything for any of my classmates to criticize me about. At that age, any off-putting comment can be devastating.
Little did I realize that a perfect exterior pushes people away. Good heavens, exactly opposite of what I wanted..,
Being super creative, beginning in my early 20's I found my outlet in coordinating fashion shows for 12 years. I love the feel of fabric, the look of clothing and my eye sees how outfits can complement each other. It's my passion and my innate talent. I still coordinate outfits even at home during the Covid quarantine. 🙂
Oh and after hair of every length, perm, bad haircut and color, I do color it to keep it the same blonde as it was when I was in my 20's. Maybe a little ego left there but, I am human after all! So, as they say, "Please don't judge a book by its cover!"
Here's the good stuff
Do you need another cup? Get settled cause things are about to get good..
I've been paralyzed by shyness with an inner voice that was highly critical. I've made mistakes. I've lived off food stamps.
I've had unimaginable pain and fear.
Here goes…
When I was 28 I found out I had kidney disease and when I was 34 my kidneys failed and I learned I had to have a kidney transplant! That stuff happens to other people, not to me!!! I'd never experienced fear like that before! I didn't know how to handle it. I stumbled blindly, paralyzed with terror.
The good news. My sister gave me a kidney. The other good news. Having a kidney transplant emboldened me. I quit my job at the modeling agency where I was working, sure there was another adventure ahead.
The bad news. I had no income. I got food stamps.
That was the first time I jumped, knowing wings would appear. I will tell you after 5 months I ended up at a multinational corporation where I ultimately became their Director of Community Affairs. More on this in my blogs 🙂
Let's transition to another pivotal time in my life…
Can you imagine being 46 and seeing your marriage crumble in 5 days? I couldn't. But I lived it! And within 6 weeks, I was out on my own with every abandonment issue I'd ever experienced causing me to feel like a 3 year old, forced to navigate the world on her own.
Even in the midst of numbing pain and fear, I accessed a spark of light within me and decided I wouldn't just survive this but thrive. More on that in my blogs too!
Now, just for good measure, I'd like to throw in continued health issues in the way of autoimmune disease and by the time I was 57, my transplanted kidney failed and I had to go through 2 years of grueling dialysis and experienced other health issues as I awaited another kidney transplant.
The worst part? Having to relinquish the career I'd built in order to receive my disability benefits.
In a world where everyone is identified by their job, I was left floundering for my identity. Again.
Suffice to say, I've lived through stuff that could have kept me hiding my my bedroom for the rest of my life.
You probably need to take a break. Go to the bathroom. Get some water or a bite to eat.
But if you can, hang with me a little longer..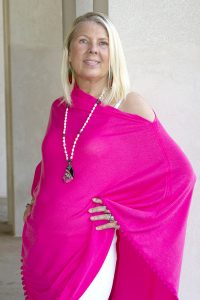 What else…
One of the things you'll see I reference on this site is what I call Kicking and Screaming. That's when you're past the pain, grief or anger stage, but are still holding on to your victim hood. Wallowing in it. Believe me, I've wallowed. But I also kept learning, seeing how each apparent setback was really holding "Illumination," the insight that leaves you recognizing that if the "bad" thing hadn't happened, neither would the resulting amazing thing!
Koffee and dessert
What'll you have? A scone? A piece of lemon meringue pie? A Nutella crepe?
Let's tie this together.
I've worked coordinating fashion shows, channeling my powerful creativity into beautiful artistic expressions on humans which delighted audiences large and small. I grew so comfortable presenting to people I could easily speak to a filled sports stadium.
I worked with my dad's land surveying company off and on from 12 years old to 29. Out in the cornfields of southern Illinois to huge construction sites at Boeing. It was hard to have a degree in my pocket and work construction but I learned how to read blueprints and get the guys on the site to look past the height and the hair. I had credibility.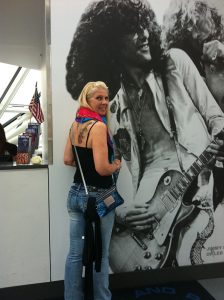 I spent 6 years at a modeling agency on staff, and even though I looked the part, always felt fearful back in my early 30's where I still was plagued with inner demons which wouldn't let me feel like I belonged. But I made connections and friendships which I still cherish to this day 35 years later.
I've temped, one of which led me to that aforementioned 22 year career and which saw me using my sense of systems awareness to constantly innovate and renovate age old and outdated charitable giving practices and procedures, creating new and extremely favorable corporate good will both within the company and in the community.
I've had a myriad of professional and personal experiences that have shaped me into a key resource for how to move from Kicking and Screaming, through challenges that could otherwise paralyze someone, to choosing to embrace the Illuminations that inevitably follow each trial, recognizing that true personal growth lies on the other side of any hard experience.
I invite you to explore this site and experience my journey which I hope will lead you to trust me as your guide who can illuminate your own path to self-love.
Oh and I can't forget to tell you about this part…
On June 29th, 2012 I sent a text, got a wrong number, connected to the receiver, we met, fell in love and got married. At the time we met I was 52 and Henry was 23. I struggled with being in a relationship where others would certainly see me as a cougar, or even worse, his mom. My openness to possibility, however, led me to see this as a growth opportunity rather than an obstacle. This article in the Post-Dispatch has more details: Errant text message leads to unconventional love and a kidney transplant
More Kool Kasey stuff

· I am devoted to learning as much as I can about optimal health through food, supplements and functional medicine.
· I love music…classic rock like Led Zeppelin, who I never got to see, and hair bands like Def Leppard, who I've traveled to Europe to see. I've always loved going to concerts (I have ticket stubs going back to 1976) and desperately miss live music in the time of Covid.
· I have multiple tattoos, each one conveying a love…of peace, of the beach, of JRR Tolkien, of music…
· I love travel, particularly international, to visit friends and to experience what the world has to offer. Missing that BIG time!
· I devote time to the National Kidney Foundation, and related organizations in an effort to inspire others about organ donation and how it can dramatically improve lives. I encourage people to become organ donors and for those needing a kidney to know there's an amazing life after transplant!
· Henry and I live in St. Louis, MO with our 4 cats: two rescued from a shelter as kittens and two adults who'd been abandoned in our back alley; Walter White, Vinyl, Goose, and Cooper. We enjoy connecting with friends, cooking, reading, movies, taking long drives and rambling walks in our neighborhood which we moved into in February of 2020. We have a super cool, new house which is good due to the Covid crisis.