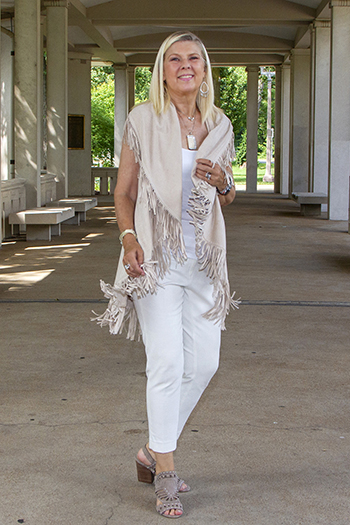 I am equally comfortable in a one on one scenario or speaking to a large audience.  I can feel shy sometimes but am usually just busy sending out love.  I can dress like a hippie one day, a corporate executive the next and a former fashion maven on a different day.  Sometimes I listen to Metallica and others classical or even nothing at all, savoring silence.
I am a recovering control freak and sugar addict, a multi-faceted, self-actualized, vibrant, inspirer! And I'm passionate about sharing how I got to where I am so you too can find your inner you and bring her to life!
I've become intrigued by the symbolism of the lighthouse.  Rather than a beam of light warning ships of dangerous waters, I see the lighthouse as rooted in bedrock, capable of withstanding whatever is thrown at it.  The safe interior, a parallel to our own inner wisdom, our powerful center where our brilliance, our calling, our entelechy is brought to life.
I've got a crazy background, from working in the fashion industry and on construction sites with my dad's surveying business in my 20's and 30's, to a long career Directing the Corporate Giving of Purina Pet Foods, to starting my "what's next" at 60.  I've experienced the devastation of a sudden and unexpected divorce and the equally debilitating news that I'd lost kidney function and needed a kidney transplant…twice.  I also found myself lost; without an identity after I left Purina to have my second transplant.
That myriad of professional and personal experiences has shaped me into a key resource for how to move from kicking and screaming through challenges that could otherwise be paralyzing, to learning how to anchor myself to my center and ultimately embracing the Illuminations that inevitably follow each trial.
One of my favorite things about being alive is experiencing the unexpected gifts from the Universe that show up as synchronicities or coincidences.  Those kinds of things have delighted me again and again since I was a child.
My favorite is how I met my second husband.
On June 29th, 2012 I sent a text and got a wrong number.  One thing led to another as we kept texting and found we were each fans of the "law of attraction."  With that strong connection we met a week later, fell in love immediately and got married 2 years later.
At the time we met I was 52 and Henry was 23.  While I was passionate about our possibilities, I struggled with being in a relationship where others would certainly see me as a cougar, or even worse, his mom.  My openness to life's lessons, however, led me to see this as a growth opportunity rather than an obstacle.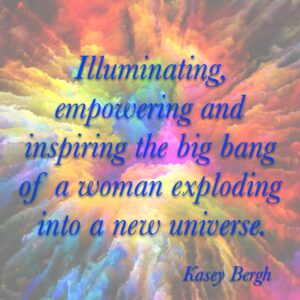 We've had a tumultuous 9 years filled with joy and frustration and growth and fights and adventures and heartaches.  We've both worked incredibly hard on ourselves and our relationship, finding the age difference to be irrelevant, rather life conditioning and personal preferences led to most of our challenges.  But our dedication to love and growth has kept us steadfast in our forward progress.
We found out in 2019 that Henry was a match for me when I needed to have my second kidney transplant.  That might be the neatest part of our relationship!
A mathematician calculated that the chances of us connecting through a wrong number, meeting, falling in love in spite of a huge age difference and then being a kidney match are one in a billion.
That's worth mentioning!!
I invite you to explore this site and experience my journey through my blogs and resources.  There's something here for anyone who's on a journey to self-actualization.
Welcome to the time of your life!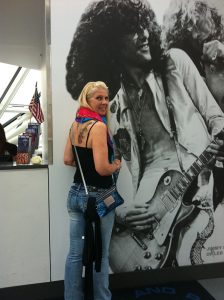 More cool Kasey stuff
I am devoted to learning as much as I can about optimal health through food, supplements and functional medicine. I've been able to minimize impacts of auto-immune issues and always encourage people to take their health into their own hands.  Deepak Chopra says you can accept the diagnosis, but don't accept the prognosis.  I am my own advocate!
I love music…classic rock like Led Zeppelin, who I never got to see, and hair bands like Def Leppard, who I've traveled to Europe to see. I've always loved going to concerts (I have ticket stubs going back to 1976) and have desperately missed live music in the time of Covid.
I have multiple tattoos, each one conveying a love…of peace, of the beach, of JRR Tolkien, of music…
I love travel, particularly international, to visit friends and to experience what the world has to offer. Missing that BIG time!
I devote time to the National Kidney Foundation, and related organizations in an effort to inspire others about organ donation and how it can dramatically improve lives. I encourage people to become organ donors and for those needing a kidney to know there's an amazing life after transplant!
Henry and I live in St. Louis, MO with our 4 cats: two rescued from a shelter as kittens and two adults who'd been abandoned in our back alley; Walter White, Vinyl, Goose, and Cooper. We enjoy connecting with friends, cooking, reading, movies, taking long drives and rambling walks in our neighborhood which we moved into in February of 2020.  At the time of this writing, August 2021, we're putting our beautiful new house in the city on the market in order to move to my family home in the woods.  Living in nature in a gorgeous 1974 house with lots of windows will bring us closer to our souls and we're really looking forward to that adventure!