I got my "Daily OM" email about 4 am.  I started writing at 6:30 am and it wasn't because of that email.  This post had so much support from the Universe, which shouldn't surprise you, so it's interspersed with what I had show up while writing!
The email was titled "Healing Childhood Wounds," and she said, "we have the power within us to heal ourselves at the deepest level."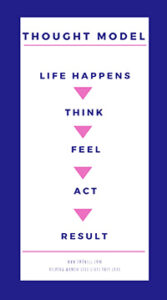 For the record, childhood wounds happen.  There's no judgement here against parents or other family members or the like.  Life happens and babies or small children aren't equipped to understand, so a story results along with feelings etc.  It's a whole domino effect.  Actually, I learned about "The Thought Model" over the course of the 2 days I've been writing this and I swear it's going to be a learning and teaching tool for the rest of my life!
I've been coming face to face with childhood wounds in the form of anxiety recently.  Worrying about something, resulting from thoughts/stories created when I was…like 4.  Those thoughts were created in an effort to make sense of a world which made no sense to me.
And the thoughts have been with me ever since.  You see, unless we become aware enough of them to confront them along the way, we continue to believe them as truth even when we're 61.  Like me.
My mom described me as a magical baby. I have written evidence of references to my joy, my love, my light from when I was a child, through my teens, my twenties and onwards.
I found a picture of myself from my late 20's which made me weep.  The shot captured flawless beauty and a sense of carefree, belying what lay underneath.
The other day I was looking through some of my old writing from high school, college, and in my twenties.  Yes, I kept all that stuff, lol!  There was fiction, some school papers, including hand written French ones and several fashion articles I'd written in 1987, at 27, for The Ladue News, a local social publication.
Interestingly, I felt awkward at first as I perused them, not sure I wanted an insight into who I was then.  When I did, I was surprised by the level of writing skill I already possessed!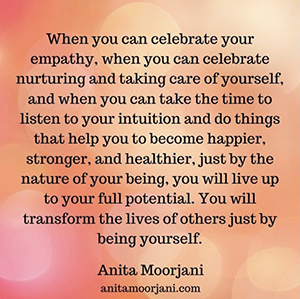 As I wandered down the path revealed by the box of memories, I came across several written testimonials about me from 2002 and 2006.  In both of those years, I'd asked some friends and co-workers to share pleasant thoughts about me which I could use for affirmations.  The first request didn't seem to be tied to any event, the 2006 request followed my surprise divorce.
I felt like I was knocked to my knees.  Each one of the testimonials expressed variations on the same views: how they saw me as filled with love, a great listener, a source of light.
The magical baby, the intrepid 10-year-old adventurer, the imaginative writer, the flawless beauty, the friend, the co-worker the current me…had exuded love, joy, talent and self-confidence all along.  And yet, on the inside the same "me" had been swept along on the current of indecision, self-reproach, self-loathing, insecurity.  My responses to my interpretations of life.
So, at the moment I had that realization, I decided it was time to STOP the inner turmoil!  If I'd been exuding amazingness for my whole life but was instead convinced what people saw was someone deeply flawed, it was time to just BE what everyone has been experiencing all along.
It was time to change my thought model!!
It was time to stop the endless searching for fulfillment from outside of me.
I was 61 and for decades had been consumed with searching for the external source which would finally complete me.
It's me.
It's always been me.
So now, I'm applying the Thought Model and deep meditation focused on discovering and dissolving my inner barriers along with EFT Tapping which also dissipates old, negative beliefs.  Along with my positive energy and all that self-love, it shouldn't be long at all, for my insides to feel like what I project on the outside.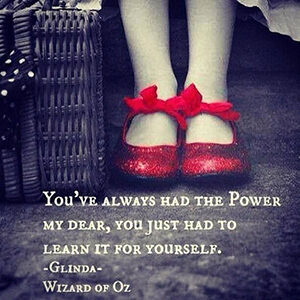 At 7:29 on that miraculous morning, I got an email from a source I never remember seeing before.  The subject line:  Your love Note is here. (Seriously)
And the first words…"The way out is in."  Seriously!
At 8:00 am, an incoming notification flashes on my phone.  Mike Dooley, the author of the daily email from The Universe is live.  He's talking about limiting beliefs.  And I quote, "Limiting beliefs are just confusion; thinking something is so when it's really just your opinion."
Laughing…Seriously!!!
As I closed up writing that day, I played the song, Existence by Shyla Ray Sunshine.  Tears streamed down my face as I listened to her sing;
"When you pray, you can pray to yourself because you know you are so powerful, you are the one you've been waiting for."
Namaste